​​ ABOUT US
Freedom of Worship Outreach Church is a Non-Denominational, Multi-Cultural, Word of Faith, Bible Believing Church. We believe that as disciples of Jesus Christ, people will know us by the love that we show to one another!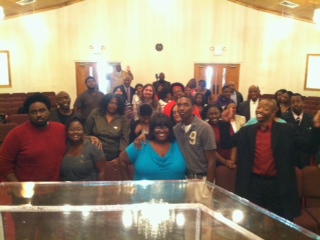 Freedom of Worship Outreach Church was founded by Bishop Joe & Pastor Ann Cross in July 1994. The church began its ministry in the beauty shop of then owner Joe Cross. The church has been faithful to reach out to the lost, bring healing, deliverance, and restoration to many. The congregation built a new edifice located at 6700 John Bragg Hwy in Murfreesboro and have been in this present location since December 2002.
OUR VISION
​As we proclaim the message of salvation to all nations, the word of God transforms our lives and those around us (spirit, soul, and body), changing us to people of faith, love, excellence, and integrity, that we might become partakers of the glory of God!
OUR PURPOSE AND OUR GOAL IS
THE SOUL!!!​
OUR PURPOSE AND OUR GOAL IS THE SOUL!!!
***SPECIAL EVENTS***
Happy Birthday to all celebrating birthdays this month!
Happy Anniversary to all those celebrating
anniversaries!​​​​
Happy Valentines' Day to everyone!


Join us for our 2020 Glorious Women's Conference, March 26-29 with our speakers: Felita Smotherman, Patricia Douglas, Sarah Grace, and Ann Cross, 7 pm Thursday & Friday night and 10 am Saturday and Sunday morning. ​​
​​


​​
Join us each Sunday morning at 9:45 for Corporate Prayer and Praise & Worship begins at 10:00 am.

Join us each Wednesday night at 7:00 pm for "Life on Wednesday Night" Bible Study.

Join us for Corporate Prayer, Wednesday, February 5th at 6:00 pm.​​​

Nursing Home Ministry-Saturday, February 1st at 10:30 am at NHC.

Prayer Clinic-Wednesday, February 19th at 6:00 pm. ​​

Strong Men & Glorious Women's Fellowship February 26th at 6 pm.

Relevant Topic Night-Wednesday, February 26th at 7 pm. ​​



​
​​

​​




​​